Sundance CC
Brandon Pugh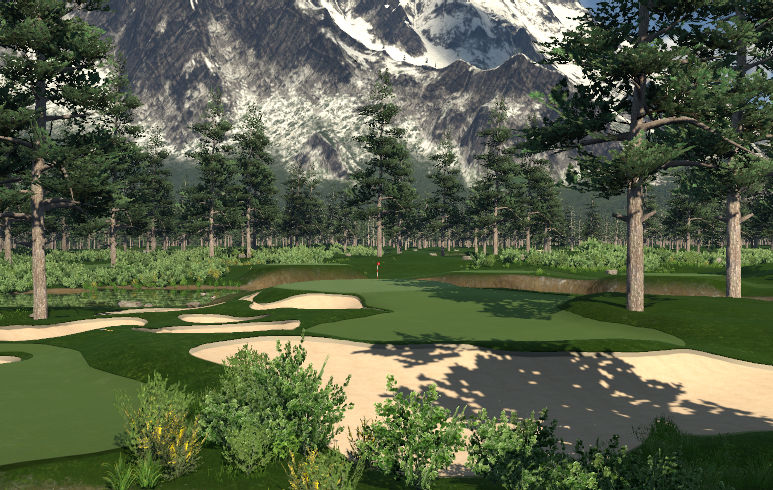 Date Added: 10/13/2014
Theme: Alpine
Type: Fictional
Par: 72
Yardage: 7332
Green Speed: Medium
Firmness: Medium
Difficulty: Medium
Course Description:
Sundance Country Club is located near the beautiful Sundance ski resort in Sundance, Utah. Robert Redford needing to find a new hobby, spent time and money to develop a beautiful but challenging golf course. During the Sundance Film Festival it's club house becomes a major hot spot for many movie stars. So come and enjoy a beautiful game of golf afterwards stay for the stars!
Staff Review:
Pros

Overall design is well thought out
Extremely nice planting without being overworked
Great use of Alpine theme without feeling over crowded by trees
Cons
No light rough between heavy rough on fairways and some greens
Overly small greens, some to an extreme degree
Bunkering work is appreciated but sculpting underachieves
Player faces some awkward tee shots and approaches
Conclusion
We were amazed with Brandon's improvement in course design and can see that he is on the right track. We hope he continues to develop his design skills and look forward to his future submissions.
Tournaments Hosted
Year
Event
Tour
Winner
No hosted tournaments for this course.
Other Courses by Brandon Pugh