Firestone CC South Course
Brandon Pugh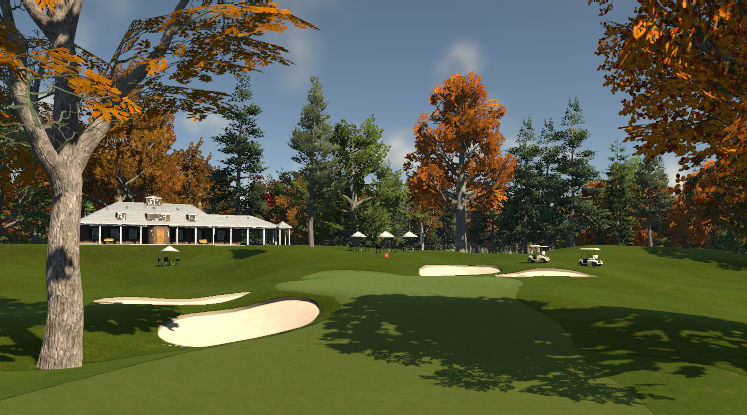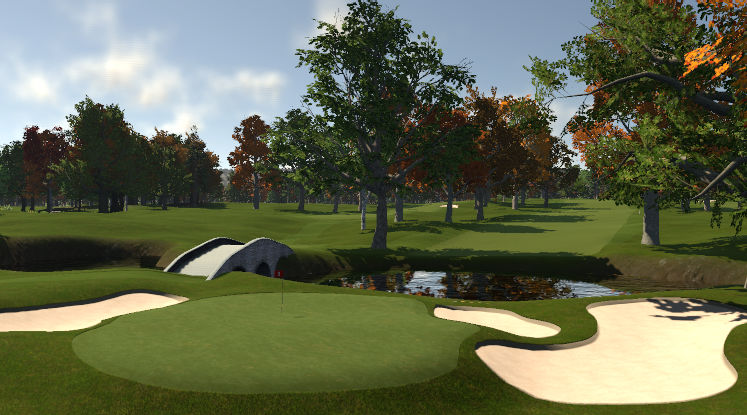 Date Added: 10/25/2014
Theme: Autumn
Type: Real
Par: 70
Yardage: 7407
Green Speed: Medium
Firmness: Medium
Difficulty: Hard
Course Description:
Harvey Firestone commissioned the club 85 years ago in 1929 as a park for employees of the Firestone Tire and Rubber Company. Its first course, the South, was designed by Bert Way and opened on August 10, 1929, with Firestone driving the first ball. A major redesign by Robert Trent Jones in 1960 added over 50 bunkers, two ponds and brought the course up to 7,189 yards (6,574 m) at par 70. The course was redesigned by Golforce in 1985 and played at 7,400 yards (6,767 m) for the WGC event in 2013.
Staff Review:
Pros

Course presents a balanced play challenge
Greens are receptive enough to reward normal approach shot strategy
The topography is believably and subtly sculpted
Cons
Frame rates are generally below average and in a few spots require double and triple clutching with the swing to make contact.
The Autumn theme doesn't have the assets needed for a believable "Firestone" environment
The bright lighting with the Autumn theme is atypical of what viewers are conditioned to expect from Firestone
Conclusion
A course designer always takes on an added burden when they attempt a real course recreation. Most gamers are going to be as conscious of the course's faithfulness to its real life counterpart as they are the gameplay experience it delivers. In this case, if you had called the course the Akron Golf Club and asked me to play a round on it, I wouldn't have been able to identify it as Firestone CC South Course. I would have probably had a few deja vu moments here and there. As a fictitious course, I would rate it as a slightly better than average course, but because it's supposed to be 'Firestone' and I'm just not sold that I'm at Firestone, my overall impression is neutral.
Tournaments Hosted
Year
Event
Tour
Winner
No hosted tournaments for this course.
Other Courses by Brandon Pugh