Copper Creek National (Major)
Craig LeVasseur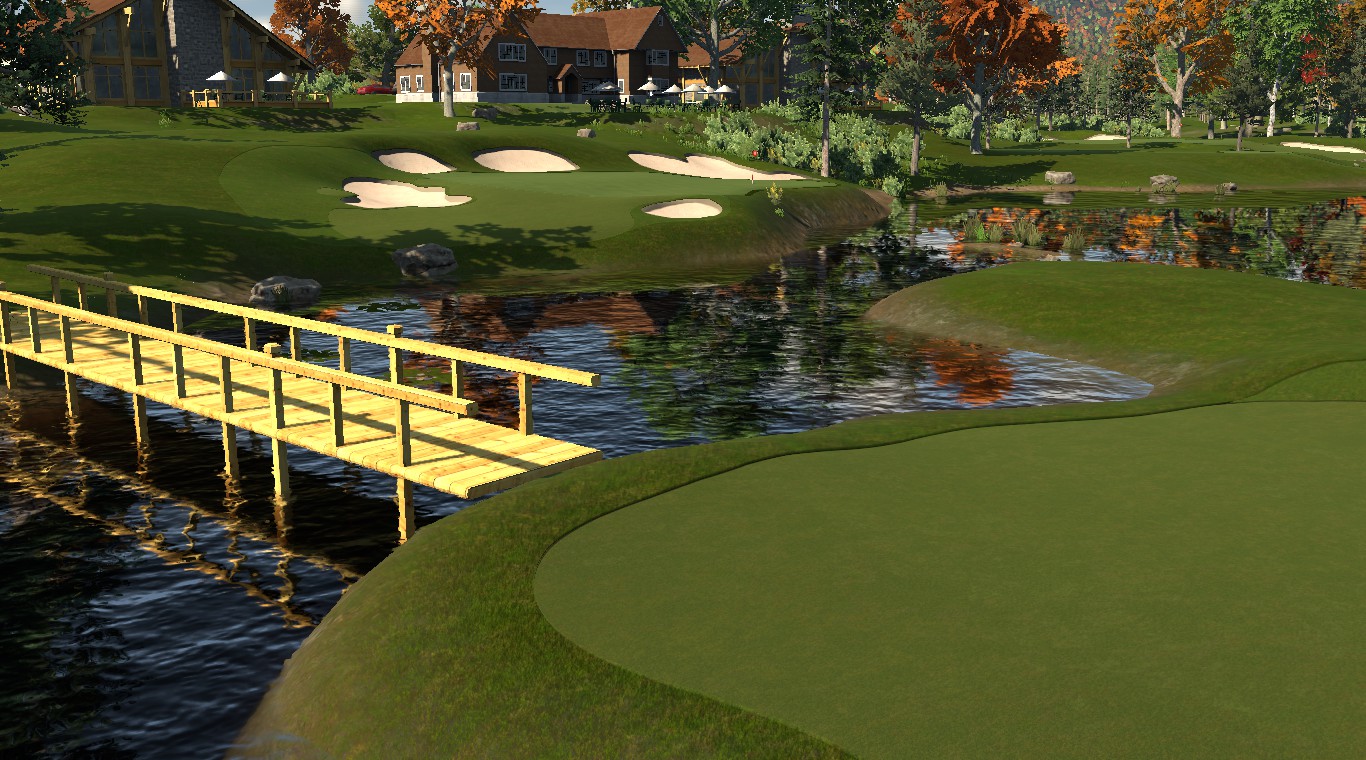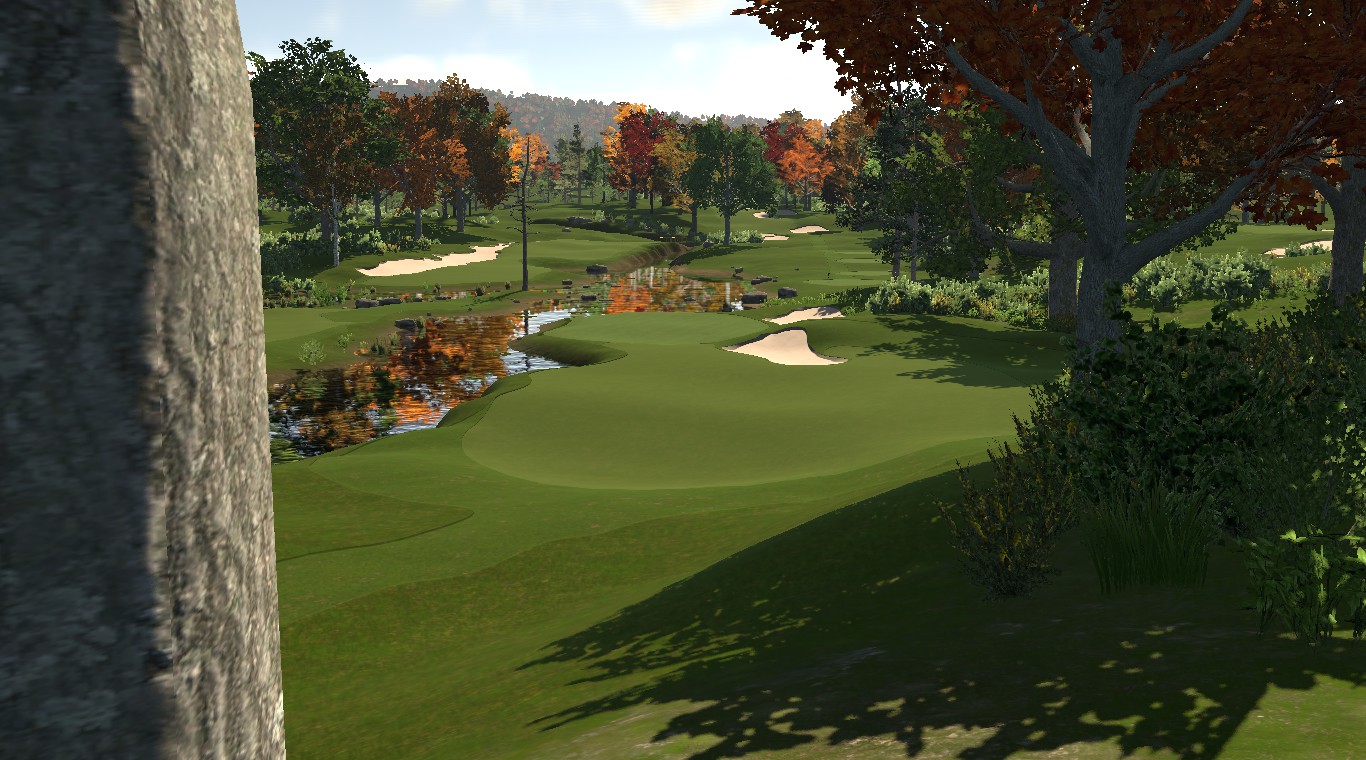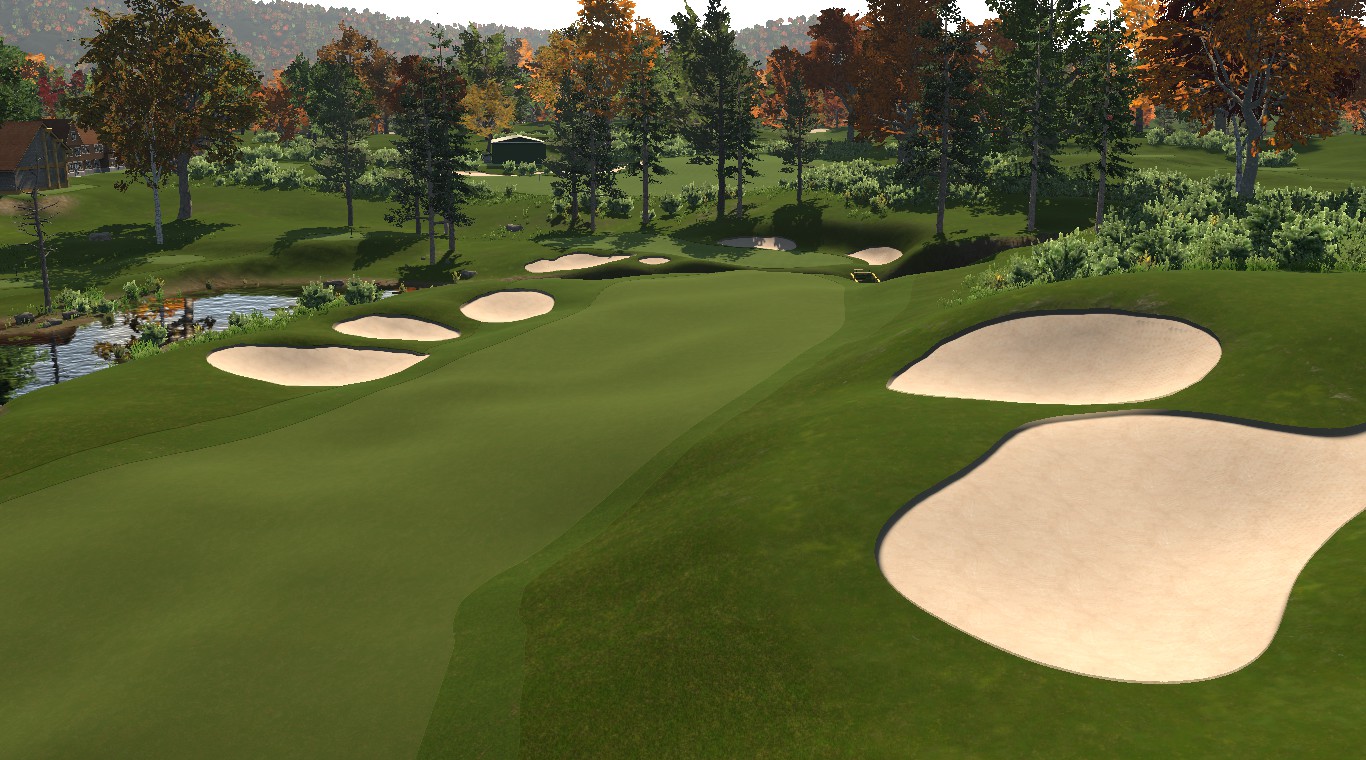 Date Added: 9/27/2014
Theme: Autumn
Type: Fictional
Par: 71
Yardage: 7129
Green Speed: Medium-Fast
Firmness: Medium-Soft
Difficulty: Hard
Course Description:
This is an Autumn course, and the theme of the course is trying to replicate a venue suitable for hosting a major, such as the PGA Championship. The course I had in my mind while creating it was Hazeltine National, one of my favorite major courses. It is quite tree-lined, so it might also remind you of a course like Oak Hill.

I wanted it to be a classic design, with a good amount of length, and pins that are tucked in difficult locations. I don't want just to punish golfers, though, so it's no monster in length, and the greens are designed to have a very safe and fair landing area in the center. A good approach is that of a major championship, find the fairway off of the tee, play for the middle of the green, and do a good job of lag putting.
Staff Review:
Pros

Beautiful layout using great subtle terrain and elevation changes
Good variety of holes, including differing lengths for the odd-pars
Green speed and firmness are a good fit for the shot types required
Cons
Many constricted landing zones
Many tee shots require less than driver, perhaps too many
Greens have a lot of slope outside the center of the green
Conclusion
It's important to put this course in perspective. It was released to much acclaim around the v.06 of early access. At the time, in a lot of ways, it was a ground-breaking course. It was one of the first really true "stadium feel" golf courses created in the game. Designer Craig LaVasseur was one of the first to push the envelope of the designer, not accepting much of the autogenerated stuff and really making the course feel like his own style and design. In retrospect, the course is definitely tricked up in spots and requires a lot of less-than-driver tee shots to score well, which can be frustrating in videogame golf. Many of the fairways are a touch too narrow, and not many of the pins can be attacked. If this course were submitted now, it wouldn't receive as high of a rating. But for what the course is, and what it was when it was released, it accomplishes its task of being a brutally tough, yet playable test of golf.

4.25/5.0 and a featured course on our Q-School rotation because it will separate the great players from the good ones. Restraint and thought are needed here, and there's nothing wrong with that once in a while.
Tournaments Hosted
Year
Event
Tour
Winner
No hosted tournaments for this course.
Other Courses by Craig LeVasseur